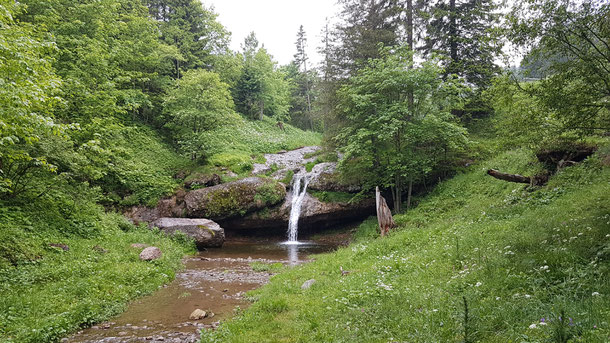 Seit 1986 in den Staaten das Musicianship and Leadership Program startete, haben unzählige Teilnehmer*innen  die Weiterbildung besucht. Der Verein Music for People Europe organisiert zum dritten Mal ein Retraite für Music for People Graduierte.
The Musicianship and Leadership Program started in 1986 in the States and since then countless participants have profited from this further training course. This year the association Music for People Europe will organise the second time a retrait for all MLP Grads.
Deutsch:
Bea Steiger und Dorly Frei gaben 2019 den Anstoss, das Treffen im Hotel Klösterli zum goldenen Hirschen durchzuführen. Die Rigi ist ein Kraftort. Der Ort lädt ein, gemeinsam zu Musizieren, sich in der Natur zu erholen und aufzutanken. 
Leute vom Verein werden das Treffen moderieren, wir streben eine offene Spielform an.
Freitag: Nach dem Nachtessen gemeinsamer musikalischer Start mit offenem Ausgang
Samstag: Ideensammlung freies Musizieren drinnen und draussen
Sonntag: Ausklang und zum Abschluss gemeinsames Mittagessen
Ideen für die das Wochenende nehmen wir sehr gerne entgegen, am besten schreibt ihr im Anmelde Mail auch eure Wünsche und Anliegen an das Treffen.
English:
2019 it was Beat Steiger's and Dorly Frei's idea to hold the meeting in the "Hotel Klösterli zum goldenen Hirschen". The Rigi is a source of power. It's a place that invites us to play music, recover in nature and recharge together.
Persons of the association will lead the meeting, we are aiming for an open form of playing.
·        Friday: musical start after dinner, open end
·        Saturday:
o   morning – brainstorming free playing until midday
o   afternoon – free playing inside and outside
·        Sunday: conclusion and ending with dinner
We are open to ideas for the weekend. Please write your suggestions and requests for the meeting in your registration email.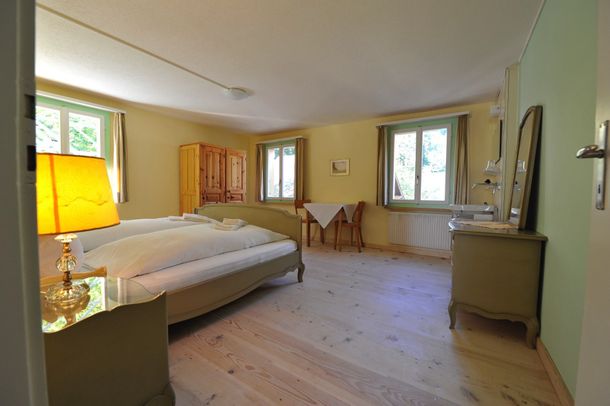 Hotelbuchung / german
Die Buchungen werden nach Eingang der Anmeldungen behandelt.
Die Zimmer sind von uns reserviert und sind für Online Buchungen blockiert.
bitte meldet euch frühzeitig direkt beim Hotel Klösterli:

Email: hotel@kloesterli.ch (bitte Gästekarte bestellen, falls ihr kein Halbtax/GA habt, es können so 50 % für die Rigibahn beansprucht werden)
Bitte erwähnt als Vermerk Music for People. 
Zimmerliste
Zimmer werden nach Eingang der Anmeldungen vergeben.
Seminar - Zimmerpreise Offerte Aug 19 Se
Adobe Acrobat Dokument
83.4 KB
Anmeldung fürs Grad Treffen
Beitrag an MfPE: Normal zahlende Fr 100.- / Vereinsmitglieder Fr 130.- / Solidaritätsbeitrag Fr 200.-  an die Auslagen von von Music for People Europe und die Kosten der Gruppenräume. Bitte noch nichts überweisen, wir werden zu gegebener Zeit Rechnung stellen, wenn klar ist, dass das Wochenende durchgeführt werden kann!
Hotel reservation
Reservations will be made according to registration order.
We have already booked the rooms and they are blocked to online reservations.
Please notify the «Hotel Klösterli» as soon as possible:

Phone +41 41 855 05 45 or email: hotel@kloesterli.ch
Email reference «Music for People»
Room list

Rooms will be distributed according to registration order.
Seminar - Zimmerpreise Offerte Aug 19 Se
Adobe Acrobat Dokument
83.4 KB
Registration for Grad Meeting
 Contribution to MfP: normal CHF 60.- / members CHF 50.-, to contribute for expenses by Music for People Europe and the cost of group rooms